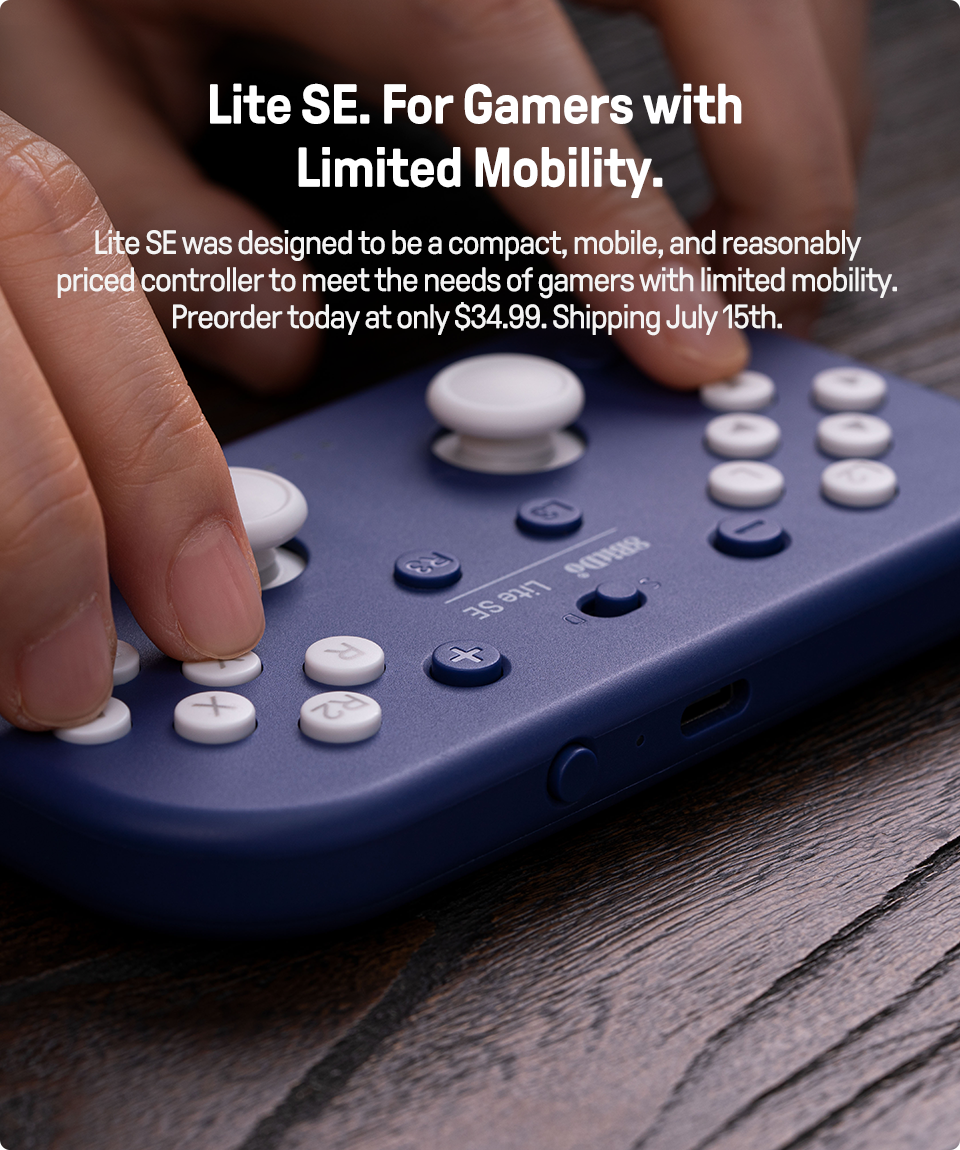 A Collaboration with 8BitDo Community
Lite SE was created in collaboration over the last year with two passionate members of the 8BitDo community: father and son, Andreas and Oskar Karlsson. It has been 8BitDo's pleasure to collaborate with Andreas and Oskar and engineer a controller to meet the needs of passionate gamers with limited mobility like Oskar. Watch the video below for the story.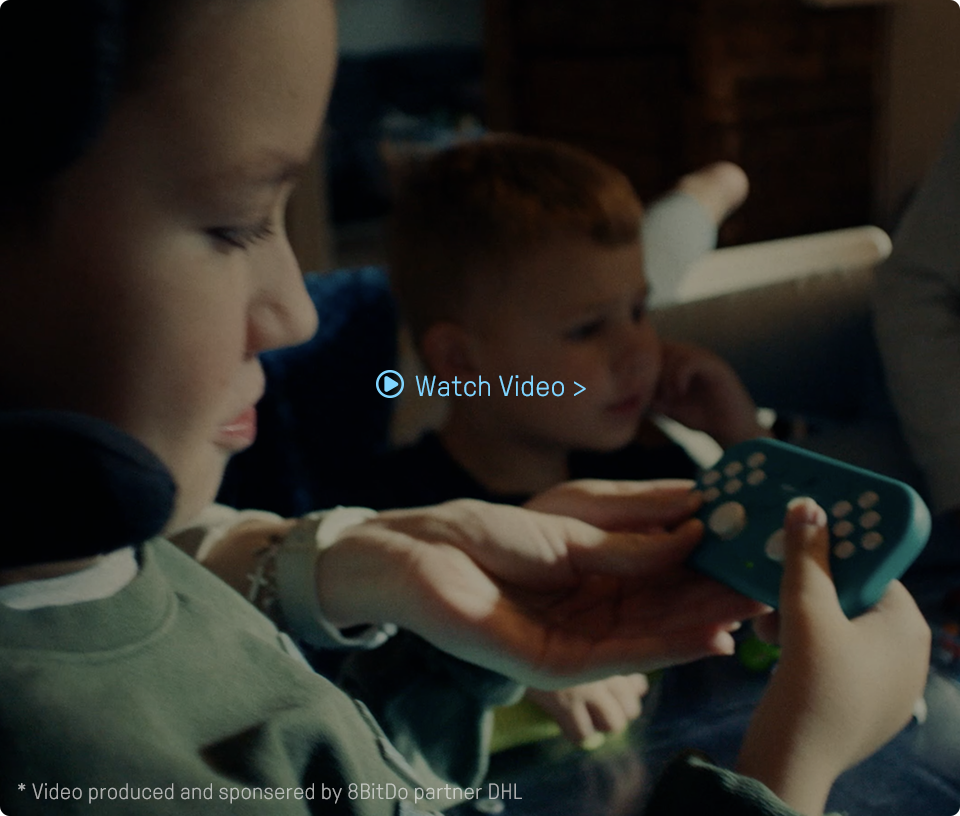 Designed for Accessibility
One of the primary goals of Lite SE was to engineer buttons and joysticks with less resistance and greater sensitivity allowing for gamers with limited mobility to play with greater flexibility.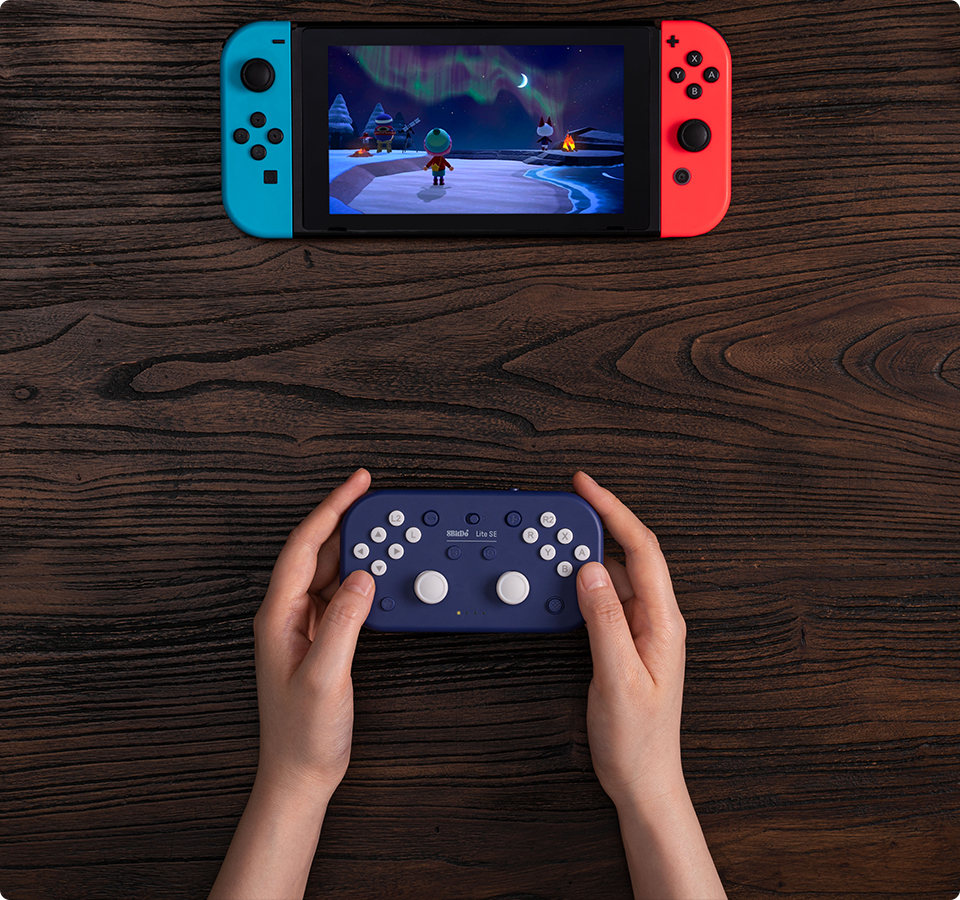 All Buttons in One Place
Everything button on Lite SE is directly accessible on the face, even L3 and R3 have dedicated buttons - and with a non-slip matte on the bottom, Lite SE is designed to hold in place while you play.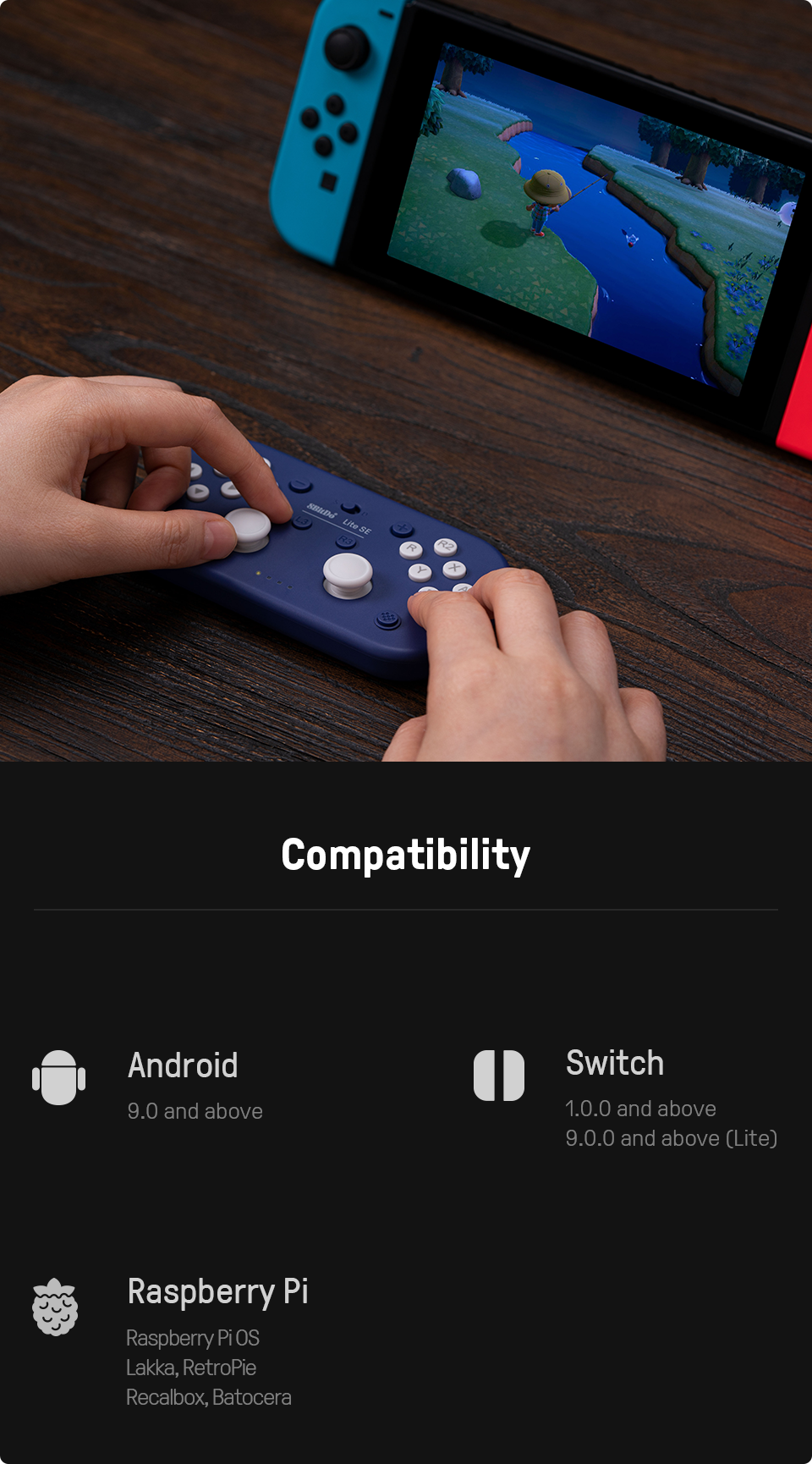 Made to Play Anywhere
Lite SE is compact, lightweight and made to be played anywhere.