8BitDo Mod Kit for Original PlayStation Controller
Introducing 8BitDo DIY. A new line, featuring do it yourself mod kits for your favorite original retro game controllers. Easily modify your original wired PlayStation controller into a Bluetooth controller, bringing wireless compatibility with Windows, macOS, Raspberry Pi, Switch and more. Rechargeable battery, too.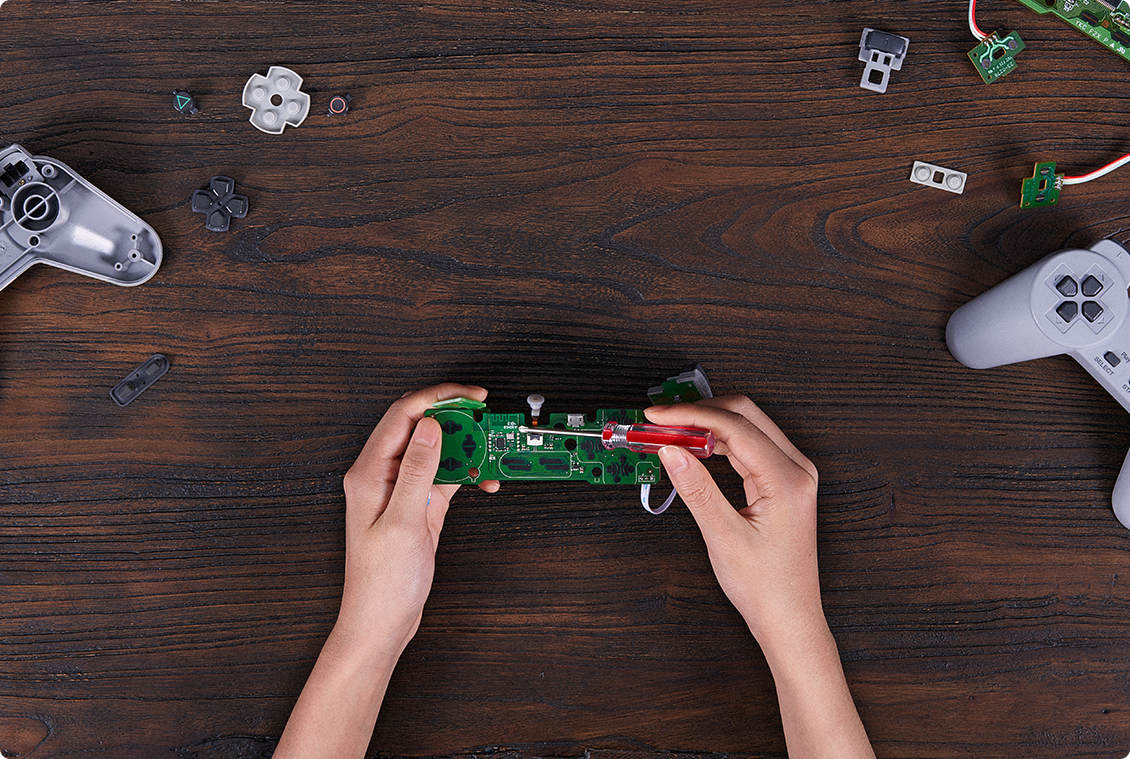 Easy Set Up, Solderless
Each mod kit is designed to be as easy as possible to install. No soldering. Simply remove the original PCB and replace it with the 8BitDo Mod Kit PCB. Now your original wired controller is bluetooth and rechargeable.

One of a Kind Design
We designed a proprietary component to make our mod kits as capable as possible. Featuring full rechargeable battery capabilities and LED indicators to show you what mode your controller is in and its battery life. It's an advanced mod kit.