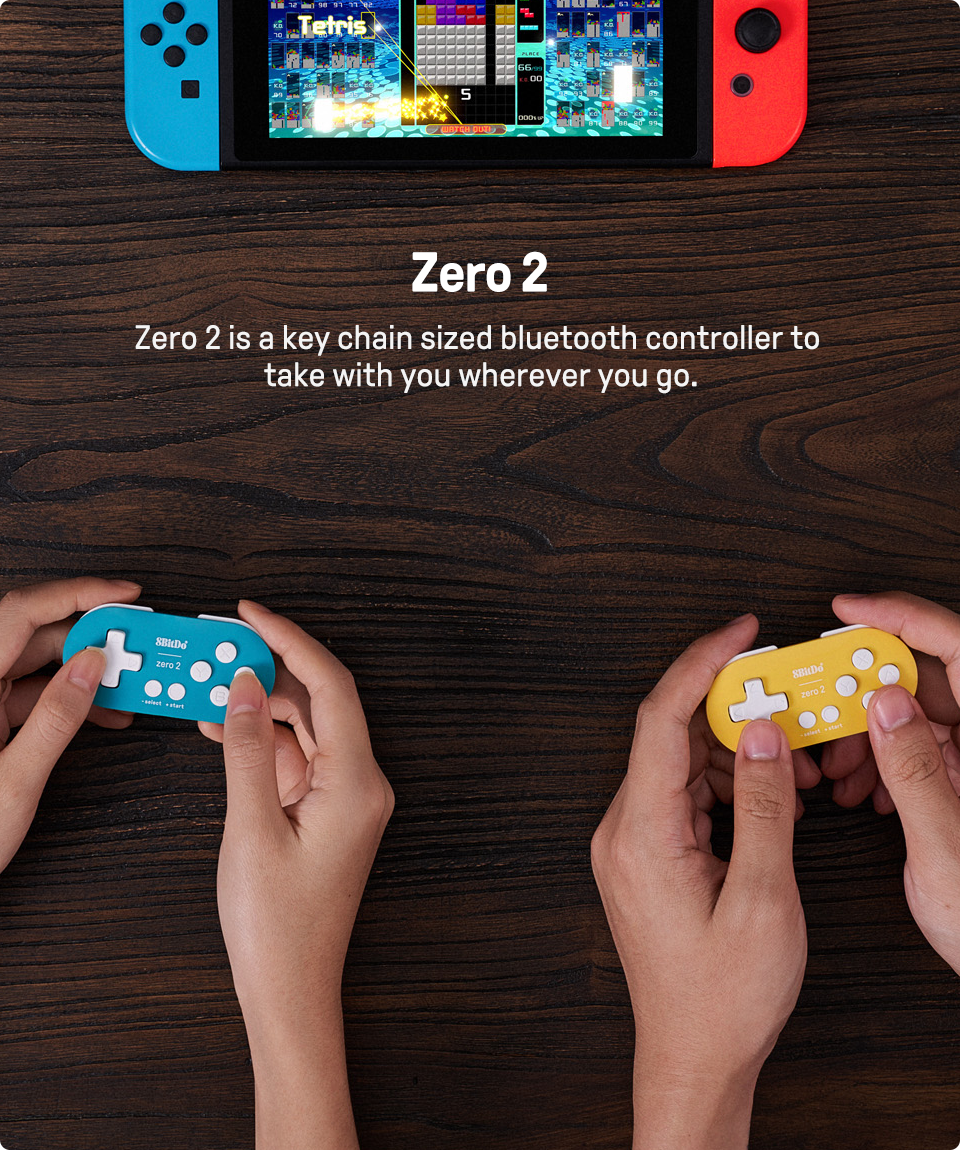 Tiny but powerful
Zero 2 weighs just 20 grams, boasts a rechargeable lithium ion battery with 8 hours of play time and is compatible with Switch, PC, macOS and Android.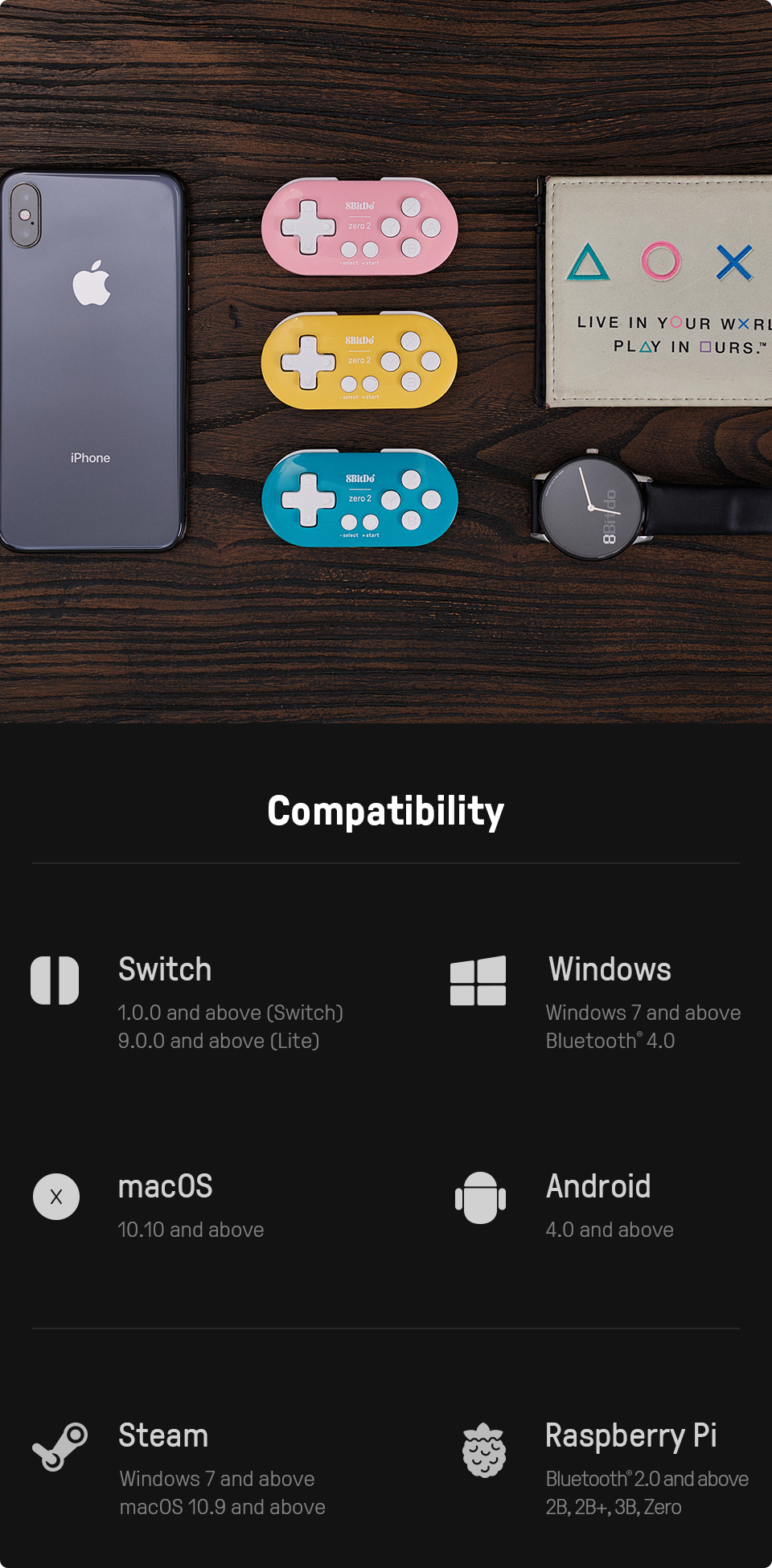 Play any game, anywhere
Our controllers are designed to be as versatile as possible with each of your modern devices. Easily pair your controller as an X-input or D-input device via Bluetooth.