8BitDo
常规价格
$49.99 USD
促销价
$44.99 USD
单价
单价
销售额
售罄
Compatible with Windows, Android, Steam Deck & Raspberry Pi.

Ultimate 2.4g Wireless Controller is compatible with Steam Deck now

Multifunctional Charging Dock - Stable connection and controller will be automatically switching ON/OFF while it is undocked/docked.

Ultimate Software on PC

Mode switch button (X-input, D-input)

2 Pro back paddle buttons & Custom Profile Switch button, 3 profiles to switch on the fly

2.4g adapter, rumble vibration, USB-C, 15 hours rechargeable battery
Share
查看完整详细信息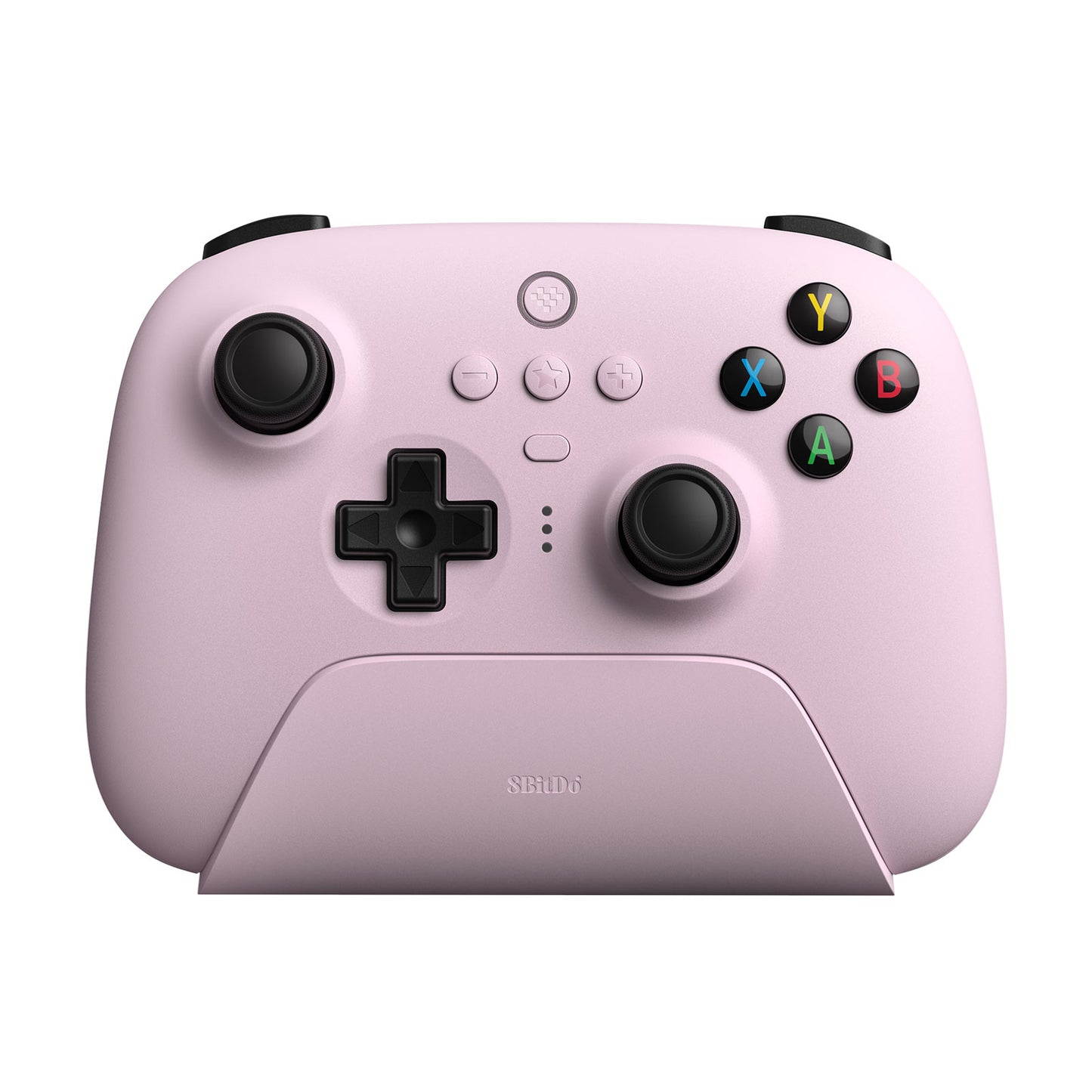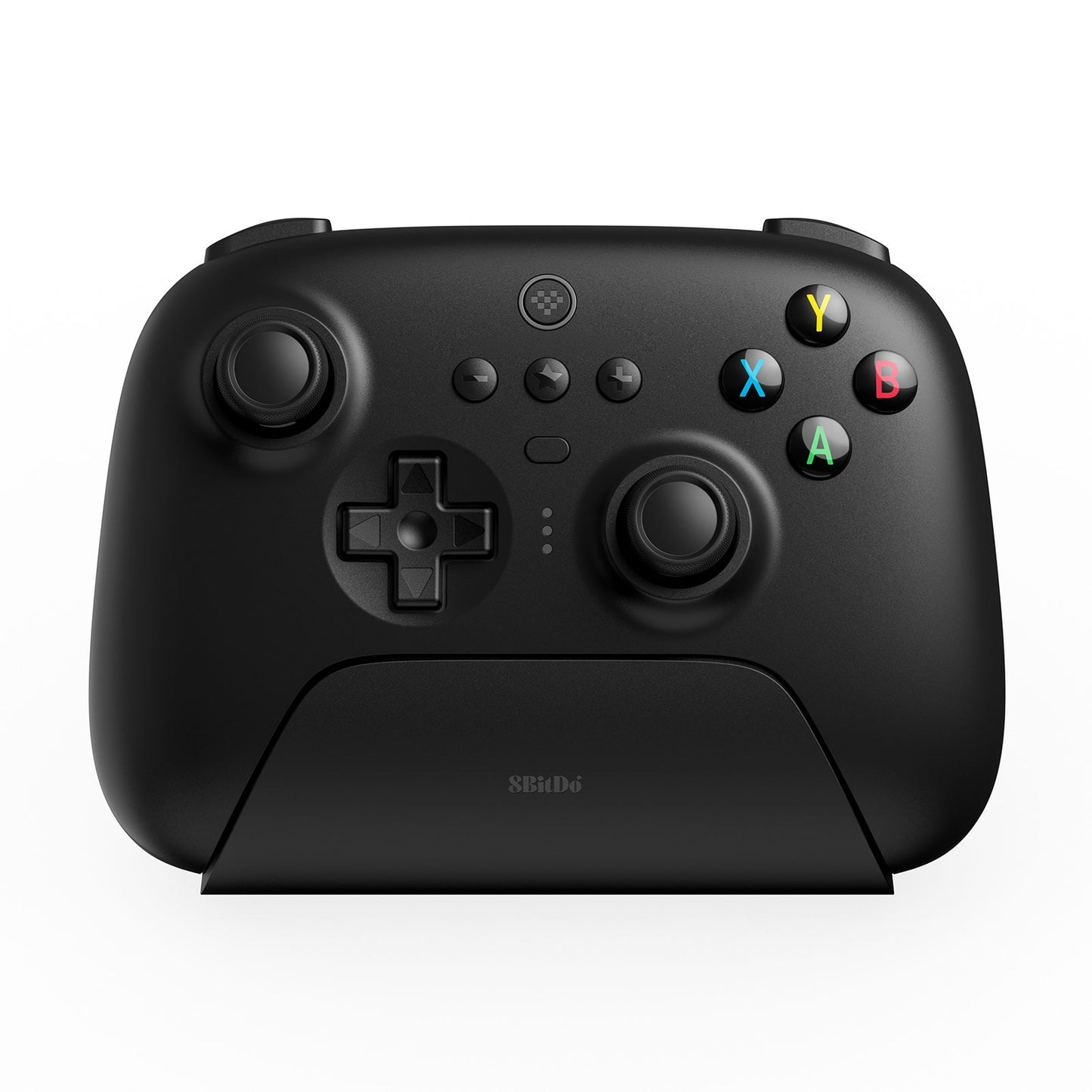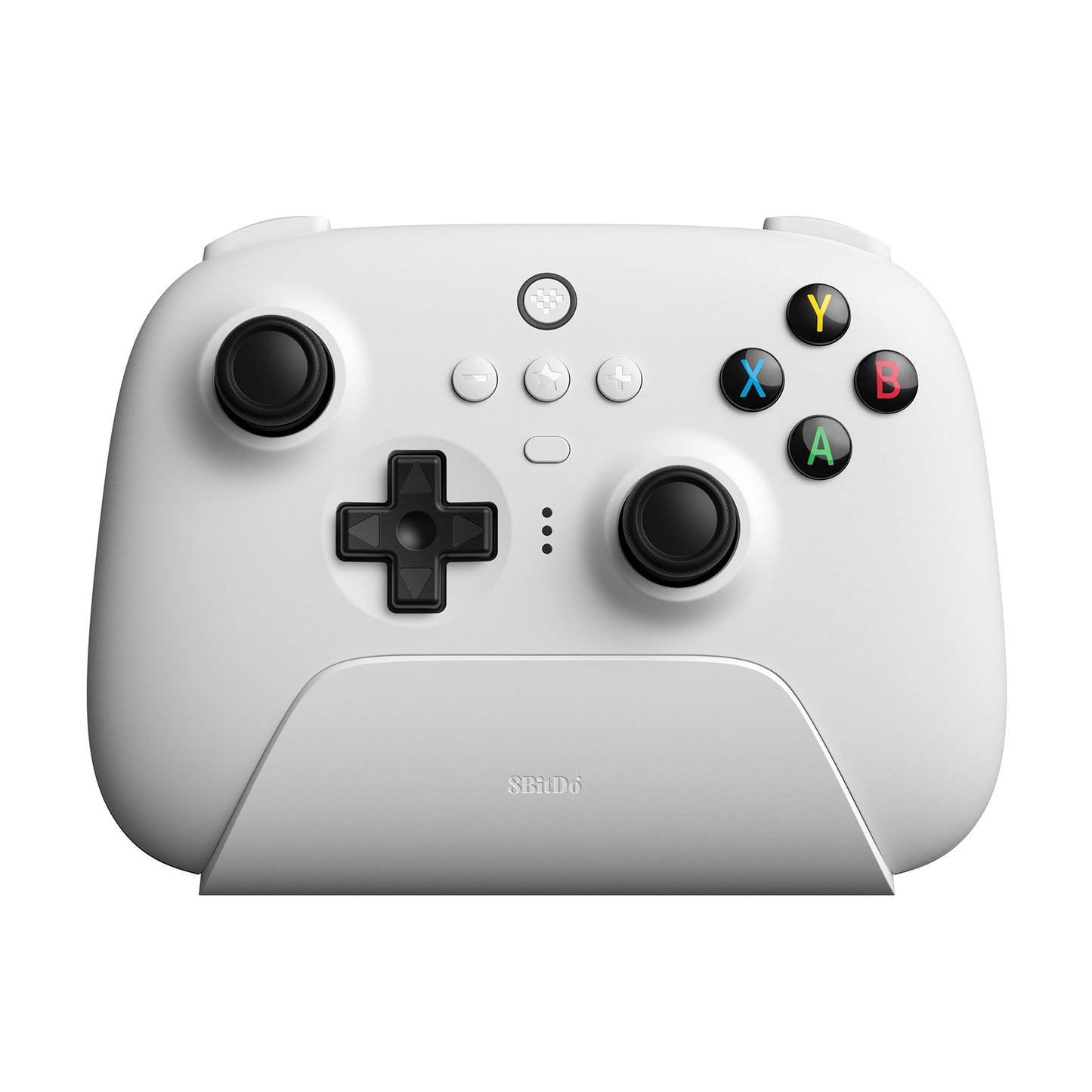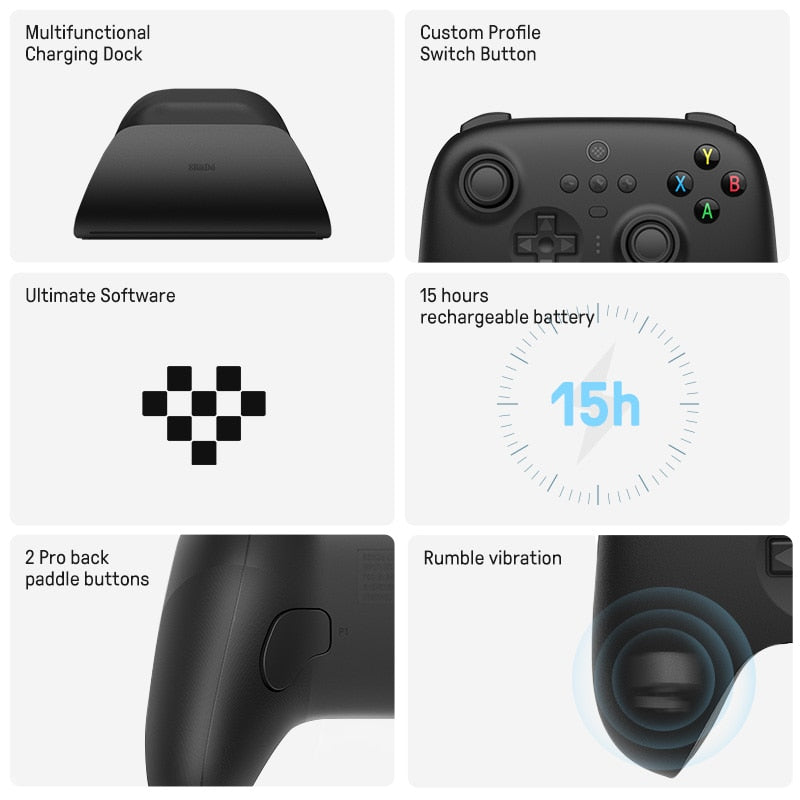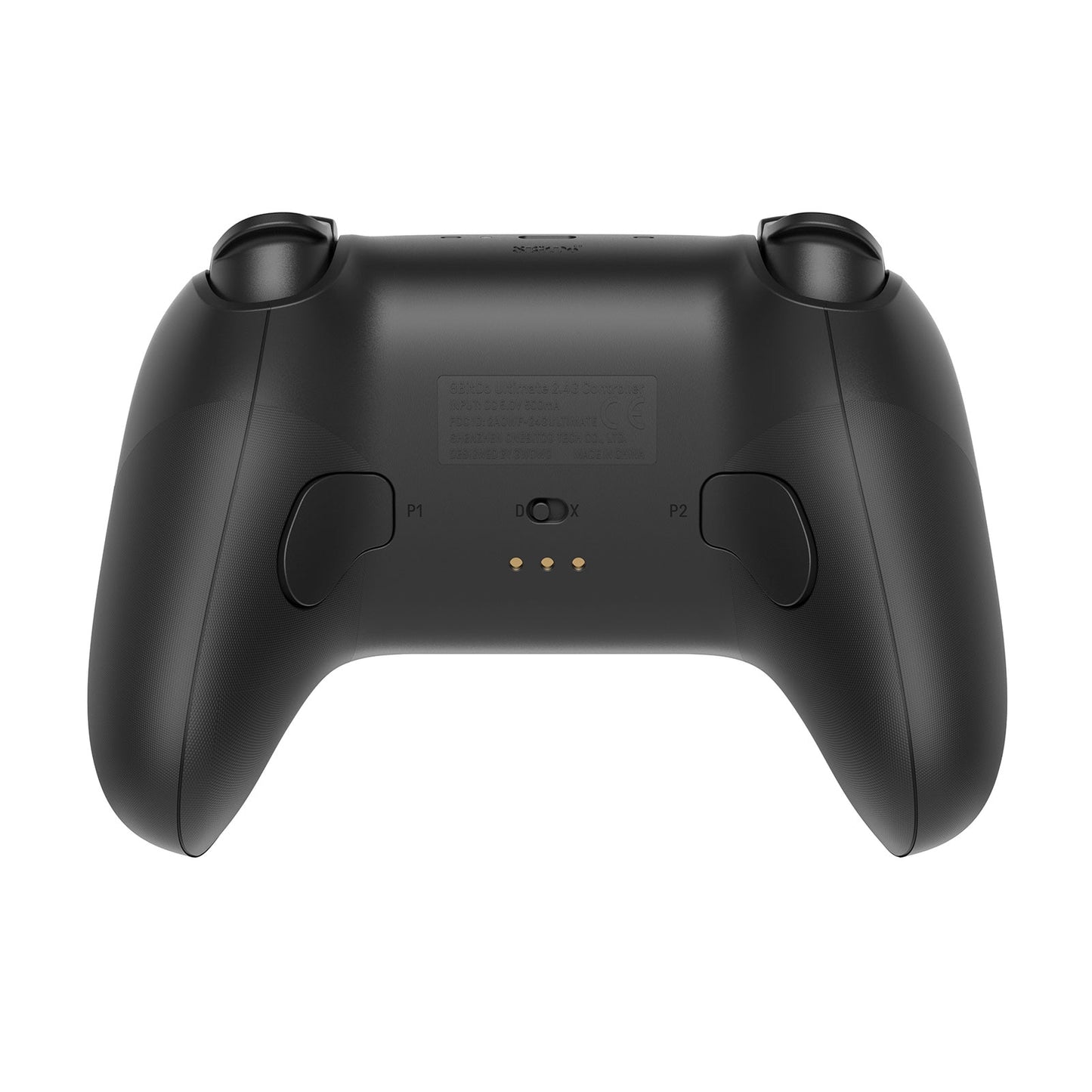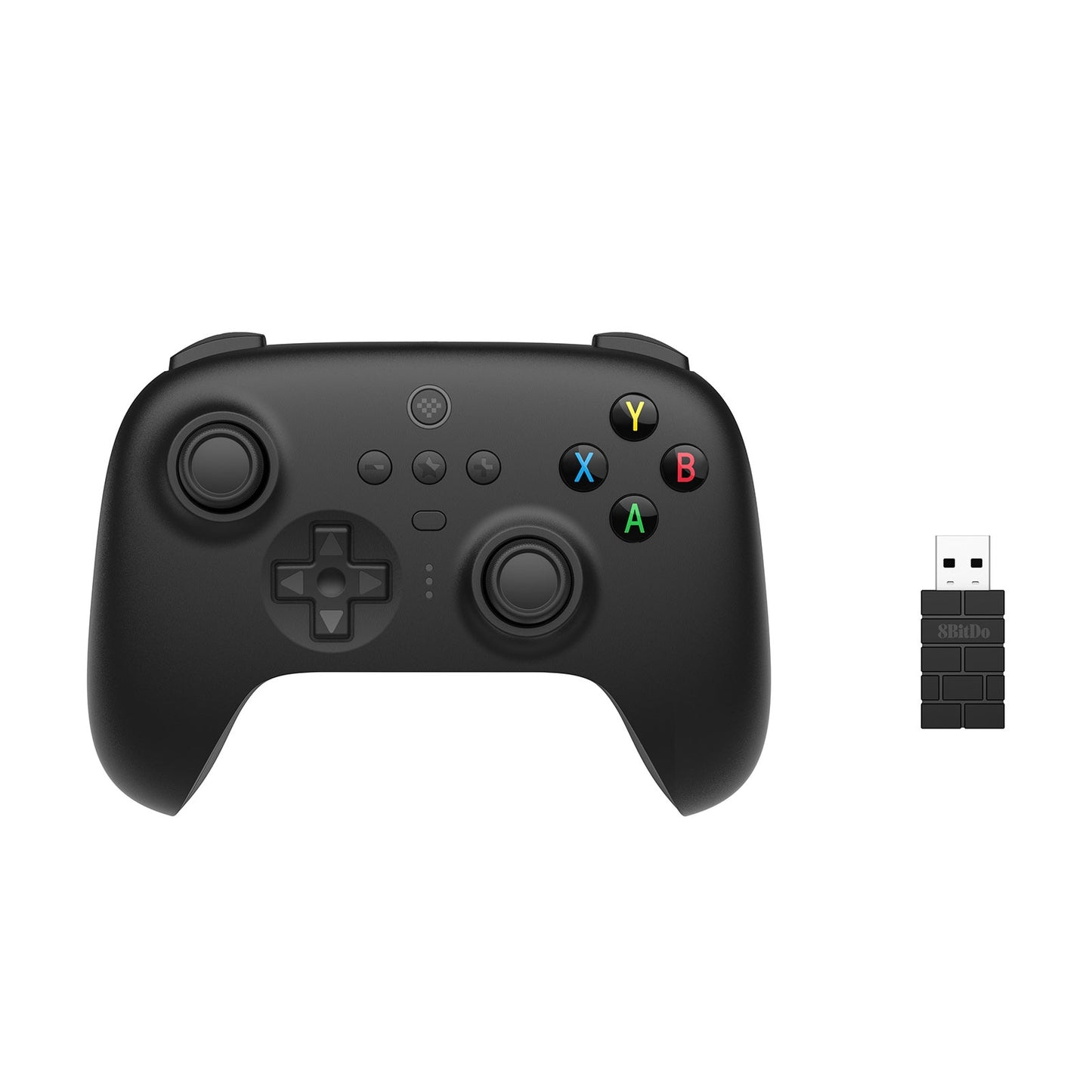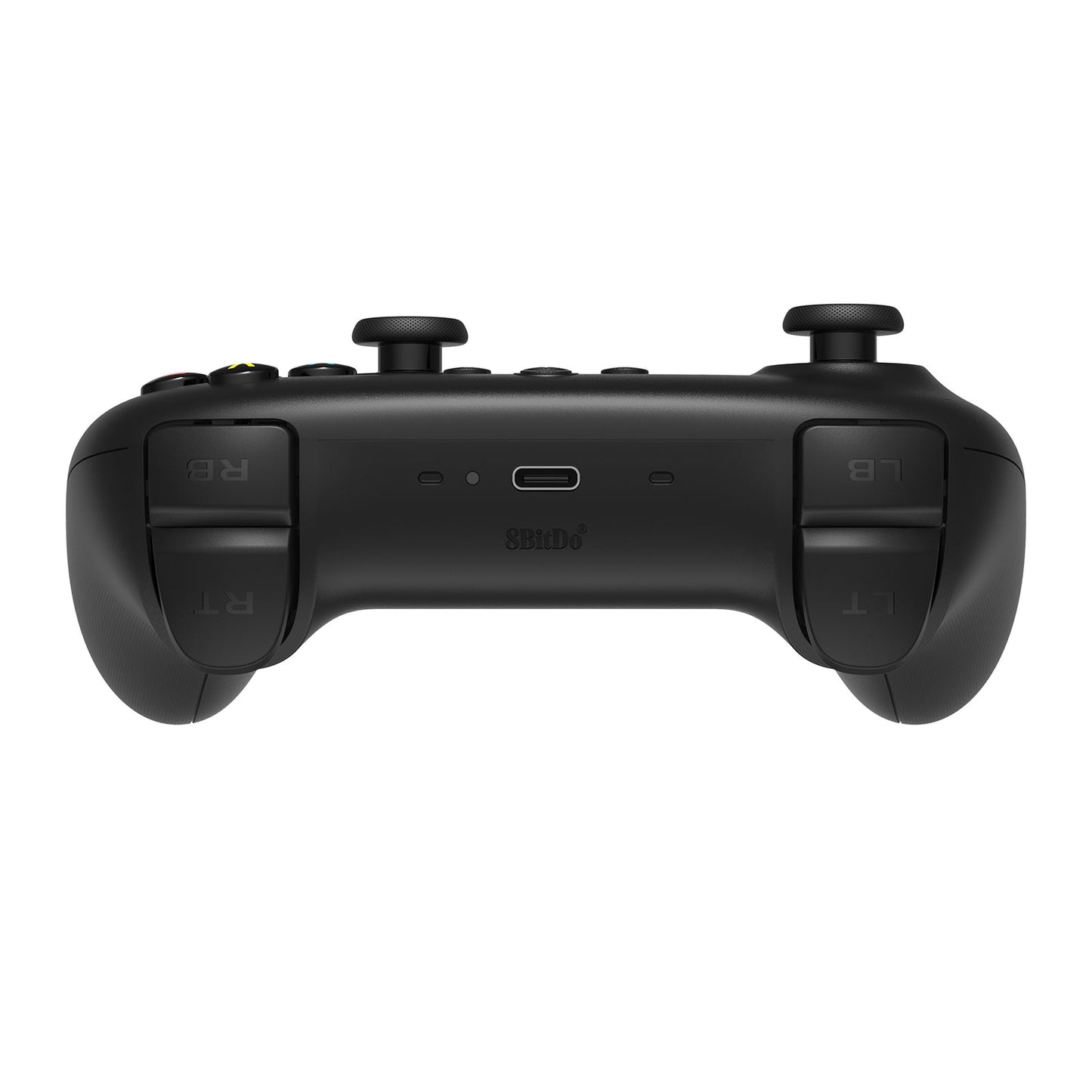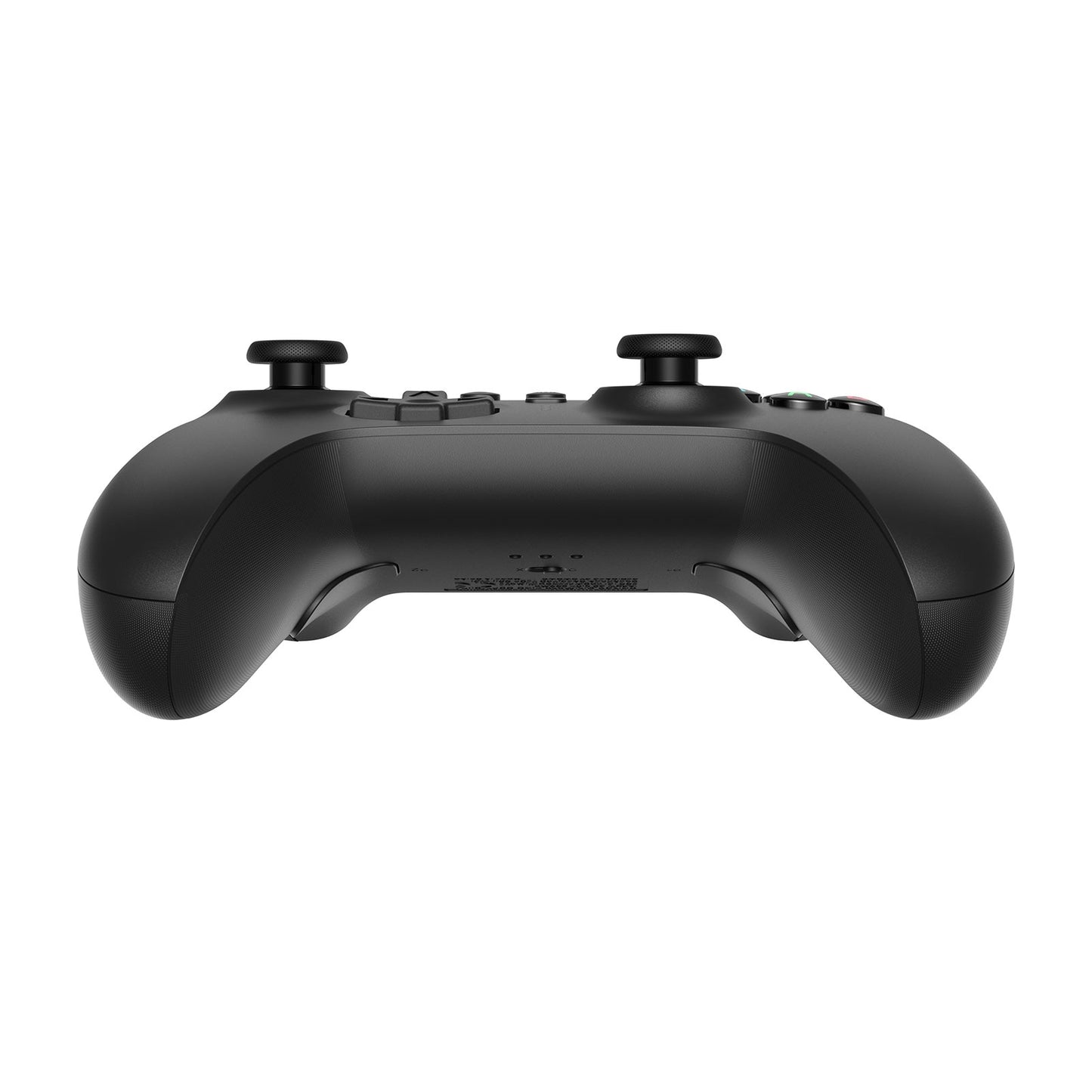 This controller is a great deal but might not be best for folks using MacOS
There are so many Ultimate 8BitDo controllers (and great 8BitDo controller options in general), that it can be tough to pick the one that has just the right features.
I decided on the Ultimate 2.4G because I wanted to use it both with my PC from the couch with a fast, wireless, 2.4G connection, and because 8BitDo recently updated this model to be able to connect to Apple devices via Bluetooth.
The controller works perfectly on my PC. I used the customization to tweak the triggers - there was an impressive amount of control!
I had no problem using 8BitDo's guide (https://www.8bitdo.com/apple/) to connect to my MacBook Pro, but when I started a game (Final Fantasy XIV), the controller mapping was all over the place. The right trigger was mapped to whether the right stick was down or up, which made the camera fall into the floor 😅. So the game was pretty much unplayable as is.
I'd been playing this game before using 8BitDo's SN30 pro which has a Mac bluetooth mode where the controller shows up as a Playstation 4 controller, and it works right out of the box.
It's possible that native Mac OS games or Apple Arcade work right away with this controller, but I haven't tested those yet. I'm also guessing that I can figure out a configuration profile that will work eventually with a lot of trial and error, but it will take time, and that's not something I expected from this controller.
I have larger hands, and the shape of the controller is just a touch more ergonomic for me than the Switch pro controller. The handle/grips are almost exactly the same size, but the button area is at an angle where my fingers rest a little more naturally.
Awesome Keyboard at Entry Level Price
The keyboard hobby gets expensive really quickly, so it's awesome to see a well-built, complete product at a competitive price. You aren't sacrificing the novelty of the cool design for hardware quality either. The super buttons are cool and fun to smack, but I ended up putting them away to keep it fully wireless.
I knocked off a star because my keyboard shipped with a faulty USB cord (not the wireless magnetic USB, it comes with an additional wired USB cord). When I plugged it in it immediately shut off my computer and I had to reinstall my USB drivers. That's unacceptable and I think 4 stars is really fair considering a defective part is a really scary experience for any computer I/O product.
I still recommend this product, and it would make a great gift since the setup is incredibly simple for anyone who has expressed interest in the retro aesthetic.
Unusable with Steam Deck
Generally this product is lovely. Build quality is excellent. The controller is comfortable to use and is highly responsive. I have a Bluetooth version I run in 2.4G wireless mode with my gaming PC. No complaints whatsoever.
Unfortunately, I purchased the 2.4G Wireless version to use with my Steam Deck just to find out that games receive double inputs. There are workarounds out there with varying degrees of complexity, but I wish I'd done my research first and just avoided the purchase.
Excellent controller
I really like the controller, it feels so good. I recommend this controller.