Dual D-Pads
Lite is designed with 2 D-pads for total 2D gaming action.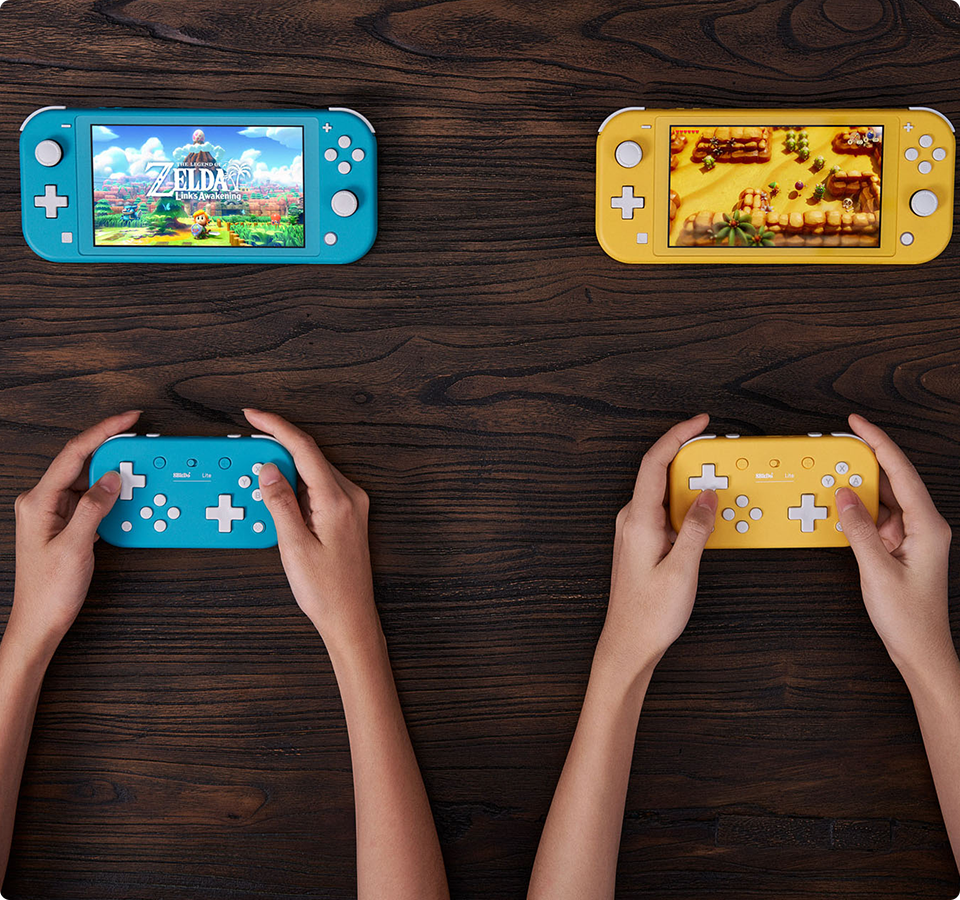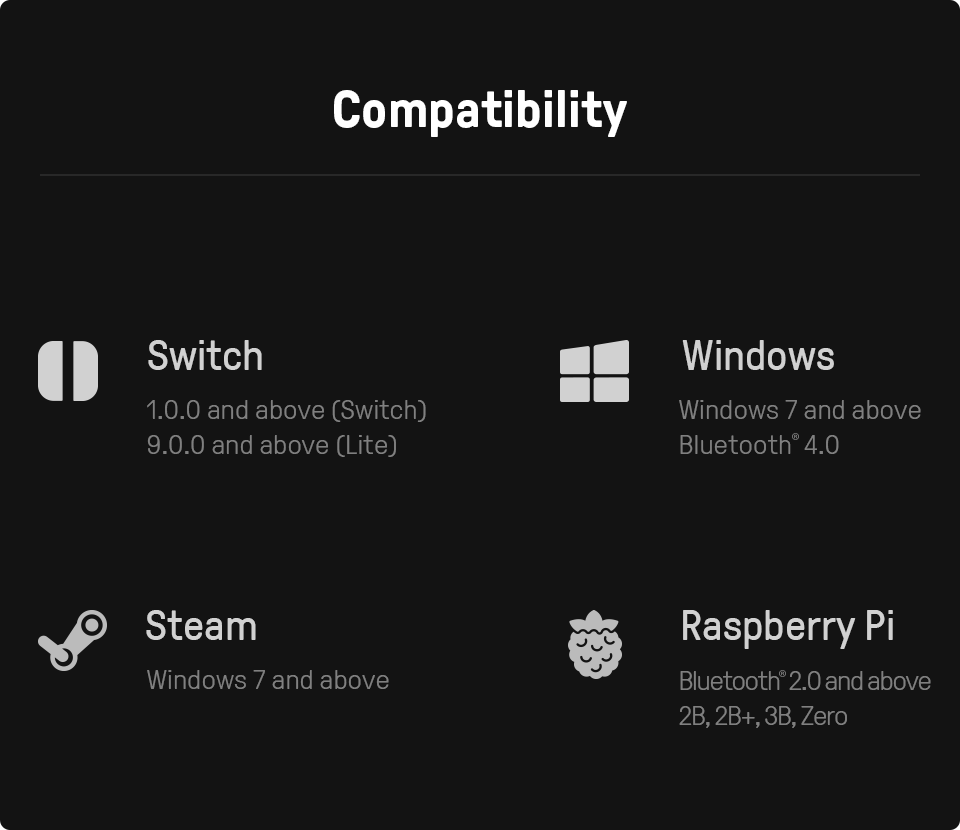 Ultra Portable
An ultra portable form factor so you can take it wherever you go.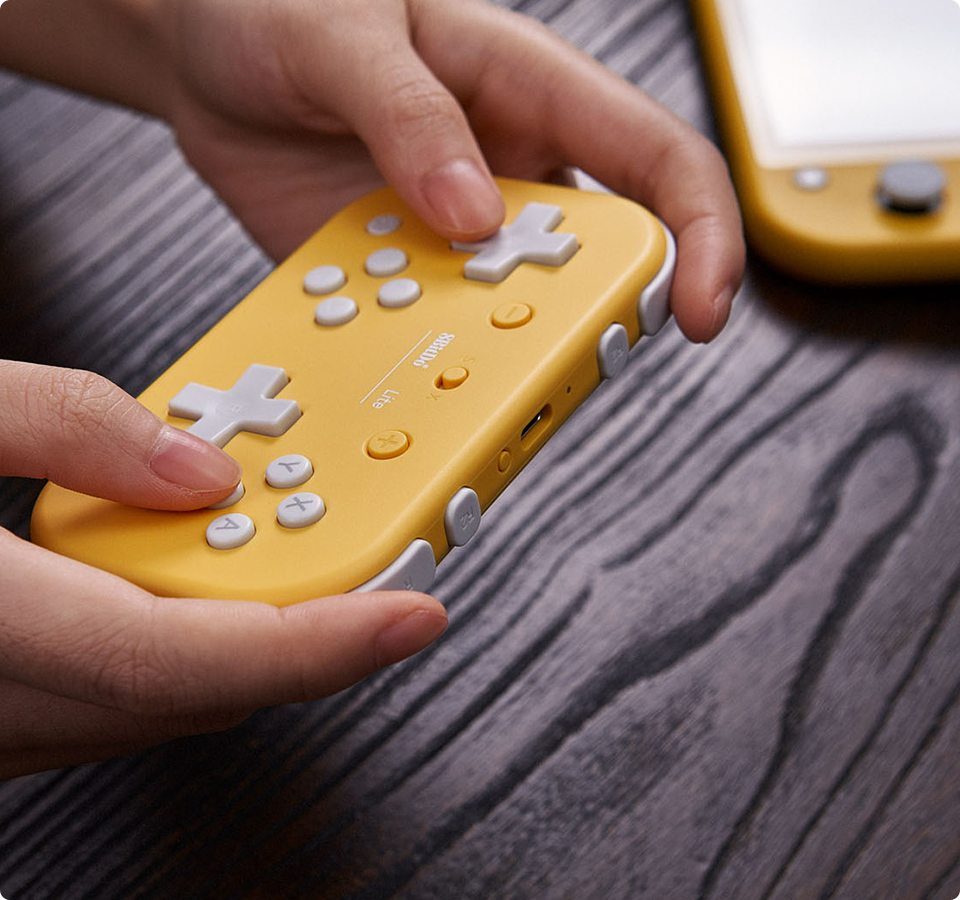 Perfect for 2D Games and More
Lite is made for 2D games and uniquely suited for games like Tetris 99.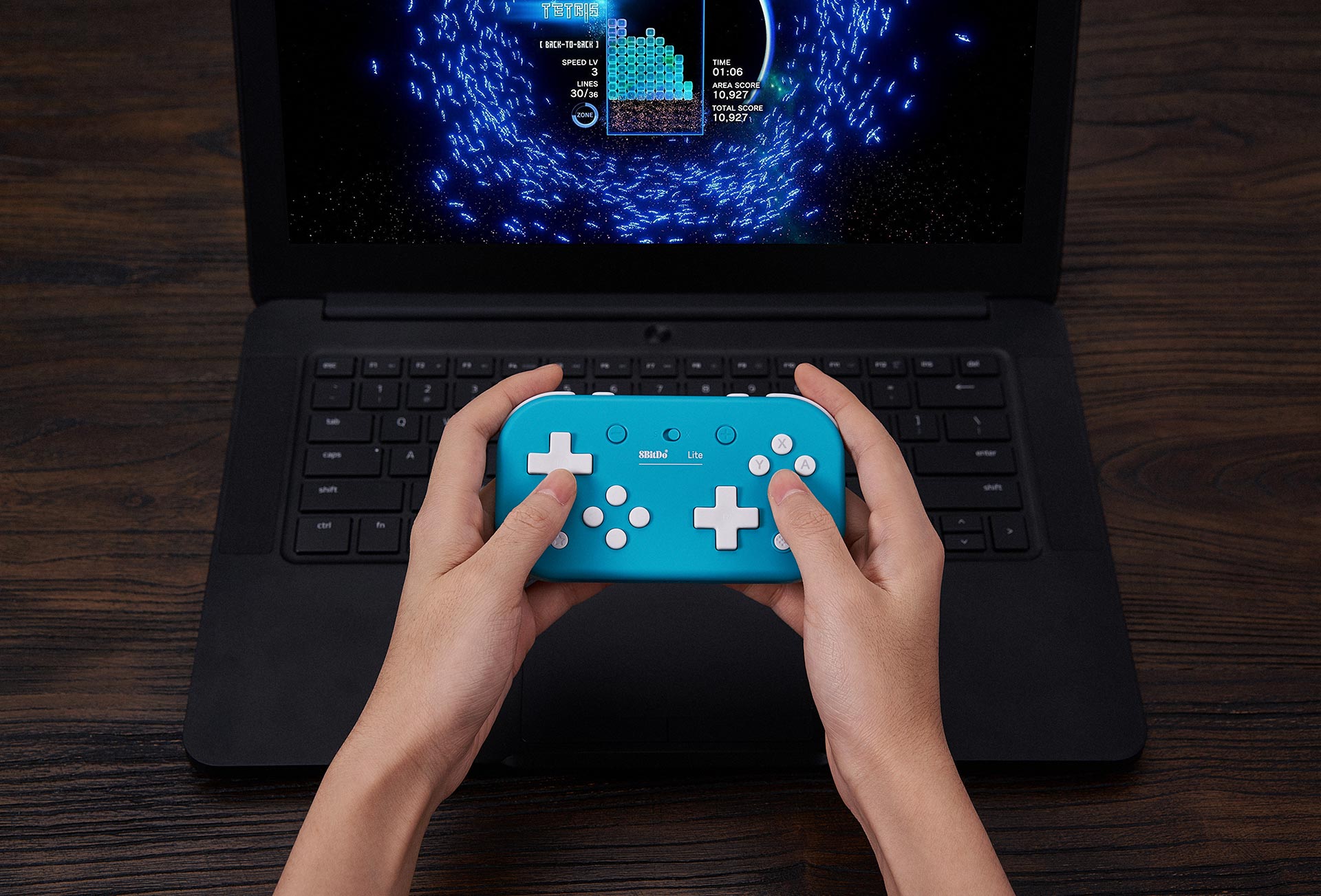 Play any game, anywhere
8Bitdo controllers are designed to be as versatile as possible with each of your modern devices. Easily pair your controller as an X-input or D-input device via bluetooth®. You can even use it as a wired USB controller with the included USB cable. We're regularly updating the firmware with new system compatibility like the Switch, Windows, Raspberry Pi and more.