8BitDo
Regular price
Sale price
$29.99 USD
Unit price
per
Sale
Sold out


Share
View full details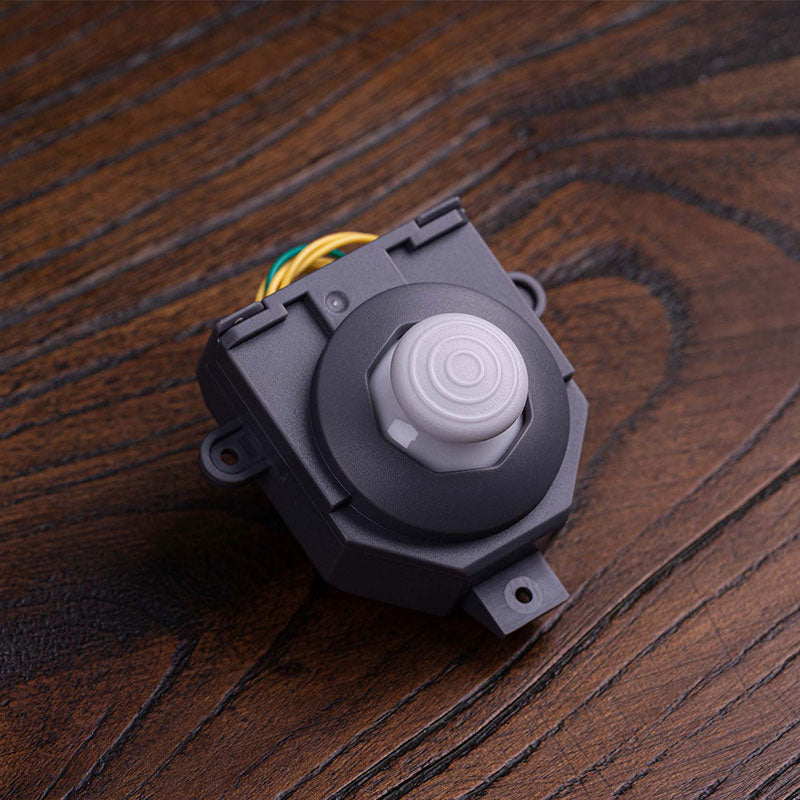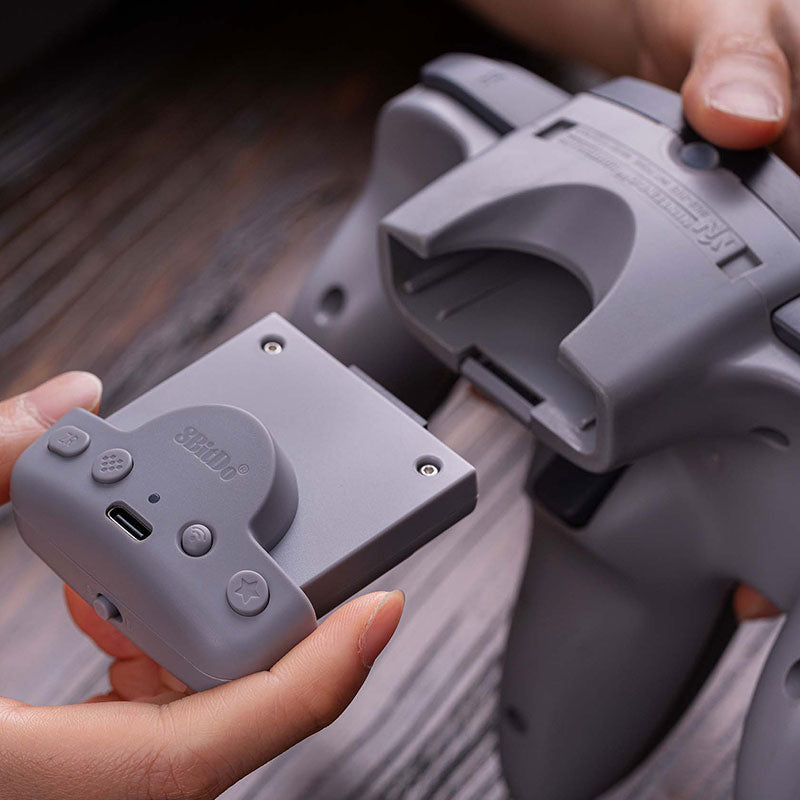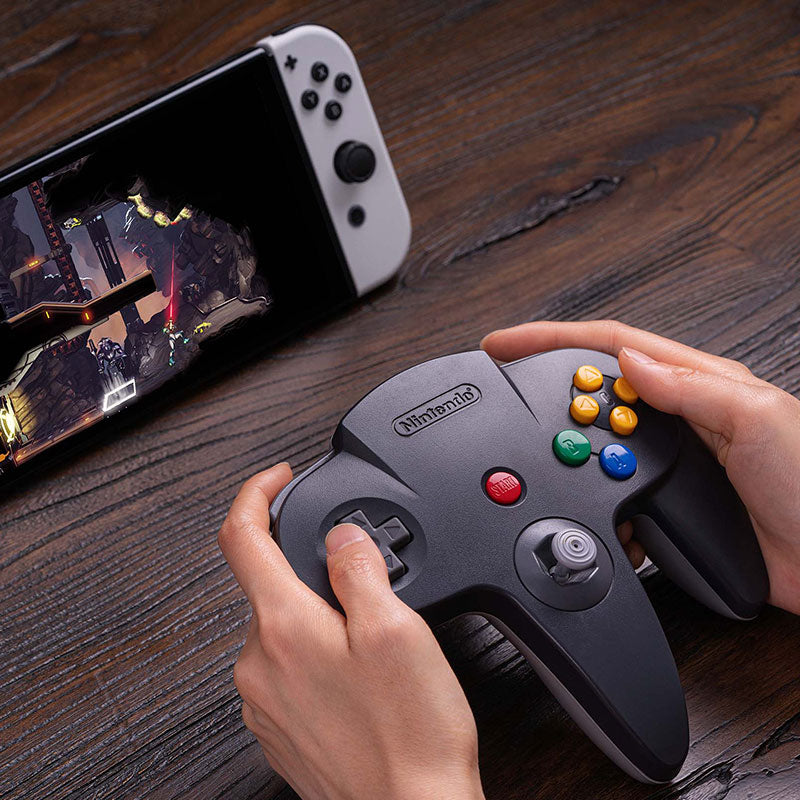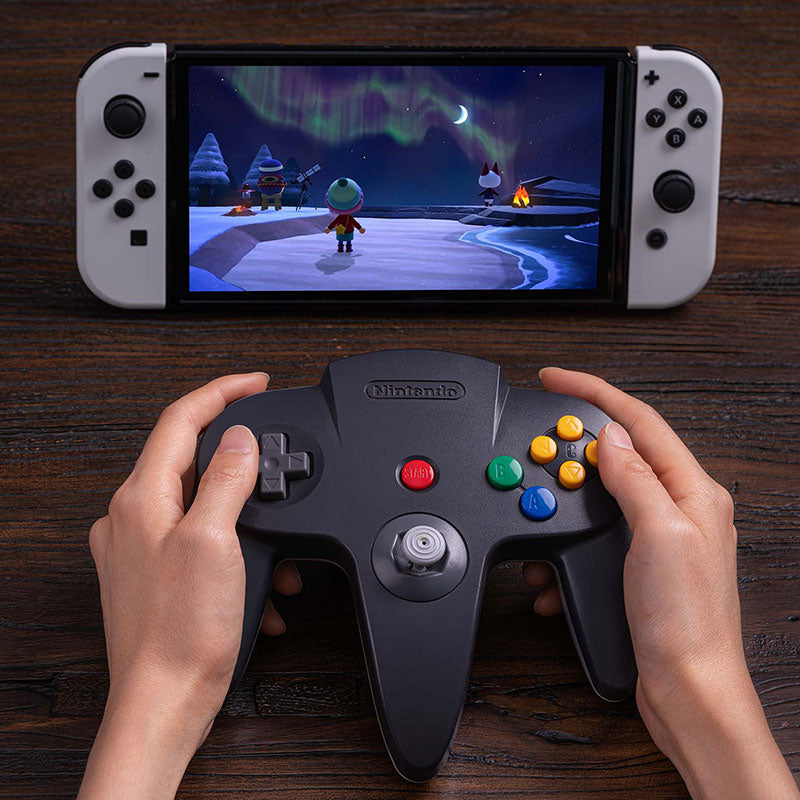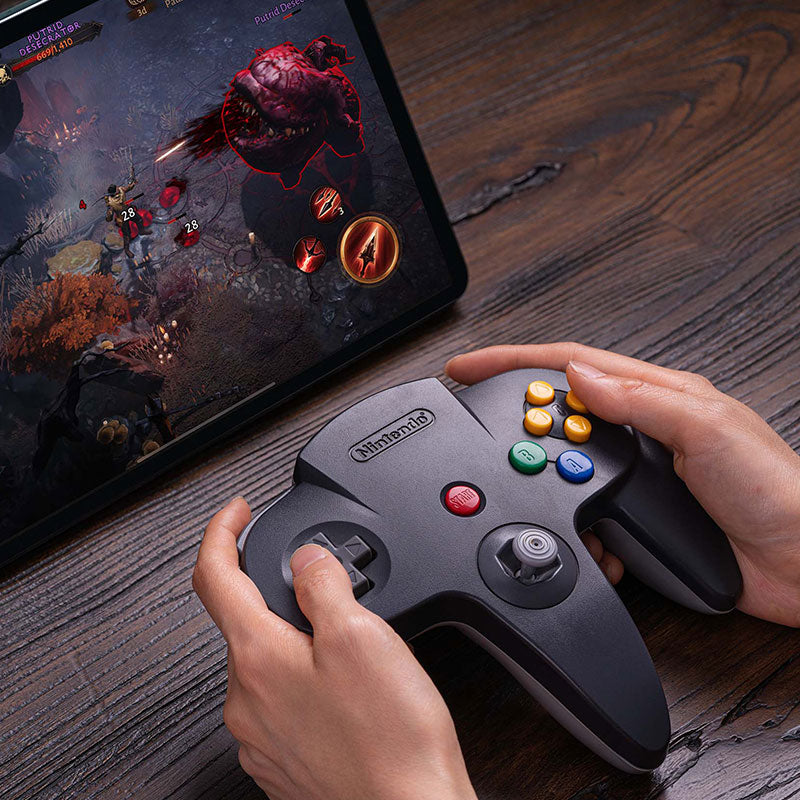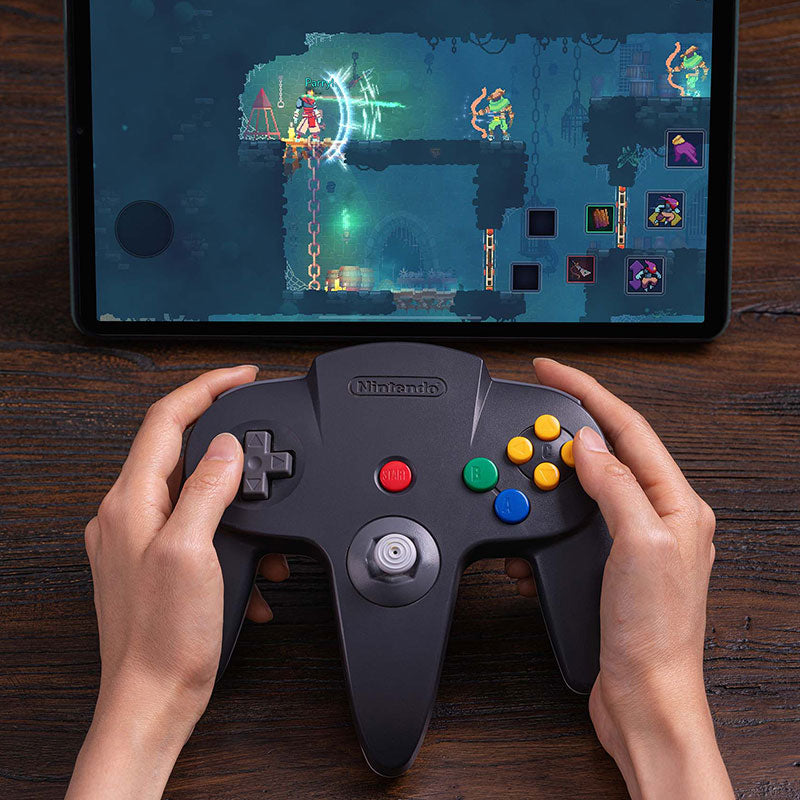 Great solution for authentic N64 experience
If you are willing to put in the effort to get this assembled into an N64 controller, then you'll have one of the most authentic controllers for emulating N64 games. I primarily use mine on a Raspberry Pi 4B running Retropie, and it feels great.
I did run into a small issue where the controller seemingly wouldn't charge or power on after the first few hours of use, but disconnecting the battery from the PCB and reconnecting it resolved that issue, and it hasn't come up again since.
If you want a solid wireless N64 controller and don't wanna try and win the lottery buying the NSO controller, this is definitely the way to go. Feels great, has great compatibility, and the option woth the hall effect stick box makes your controller arguably better than an original N64 pad in pretty much every way.
8BitDo Mod Kit for Original N64 Controller
8BitDo Mod Kit for Original N64 Controller
This is an excellent choice to repurpose your old N64 controller. Works great, easy mod, the only tricky part is connecting the rumble pack after swapping the boards. I couldn't fit it in the correct swap easily, I don't know if this was an issue with my specific controller, but it took me an extra 30 minutes or so to figure it out. I'm very happy with the end result.
Absolutely Amazing
A breeze to install and works perfectly on pretty much any PC application I've tried. I highly recommend this. No surprise, 8BitDo is known for quality.
Excellent Product!
The 8BitDo Mod Kit for the Original N64 Controller was a breeze to install. Great directions, and everything was perfectly created for a quick and easy replacement of the internal parts - from the new Hall Effect joystick to the new card and rumble pak adapter for battery. Very satisfied and will buy again!