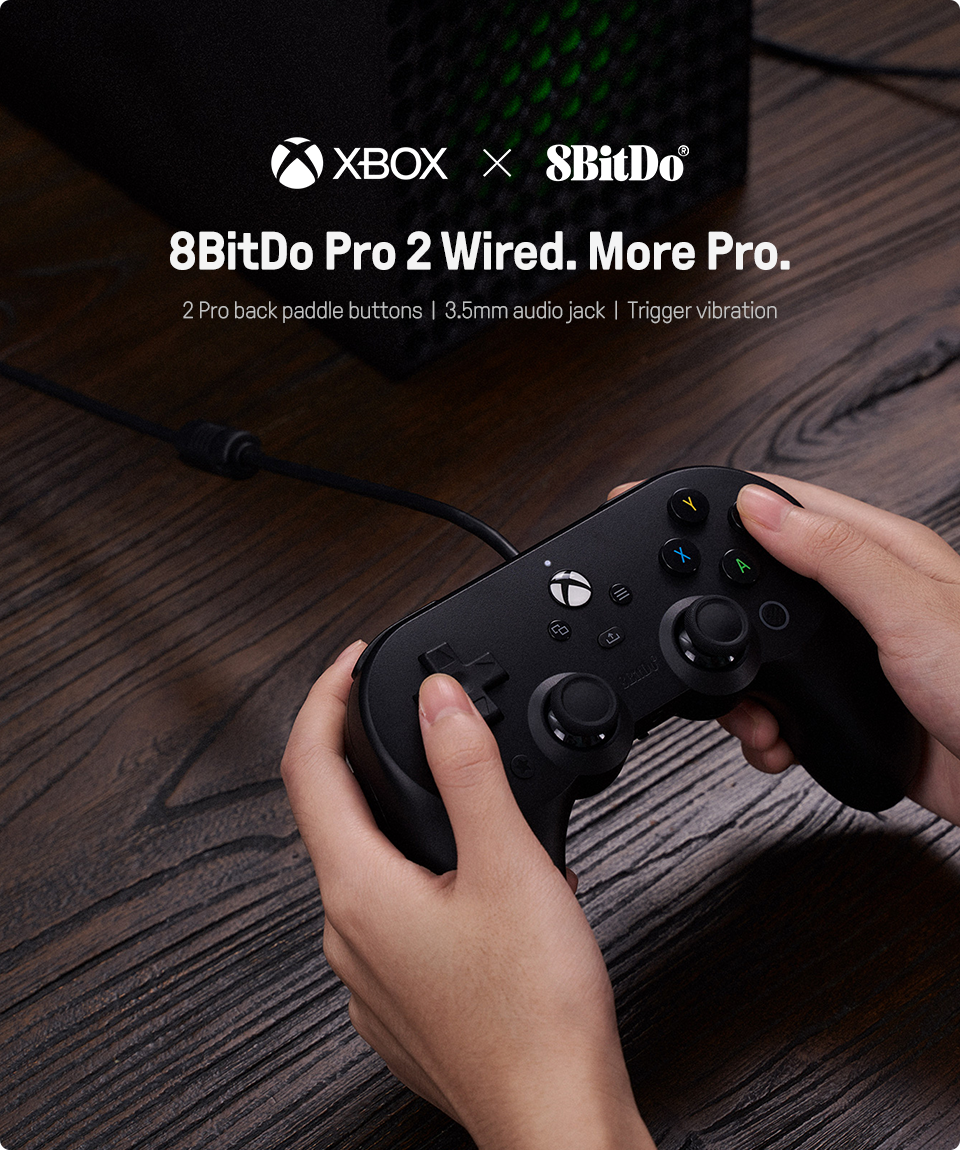 8BitDo Ultimate Software now on Xbox, PC, Android and iOS
Ultimate Software gives you elite control over every piece of your controller. Customize button mapping, adjust stick & trigger sensitivity, vibration control and create controller profiles .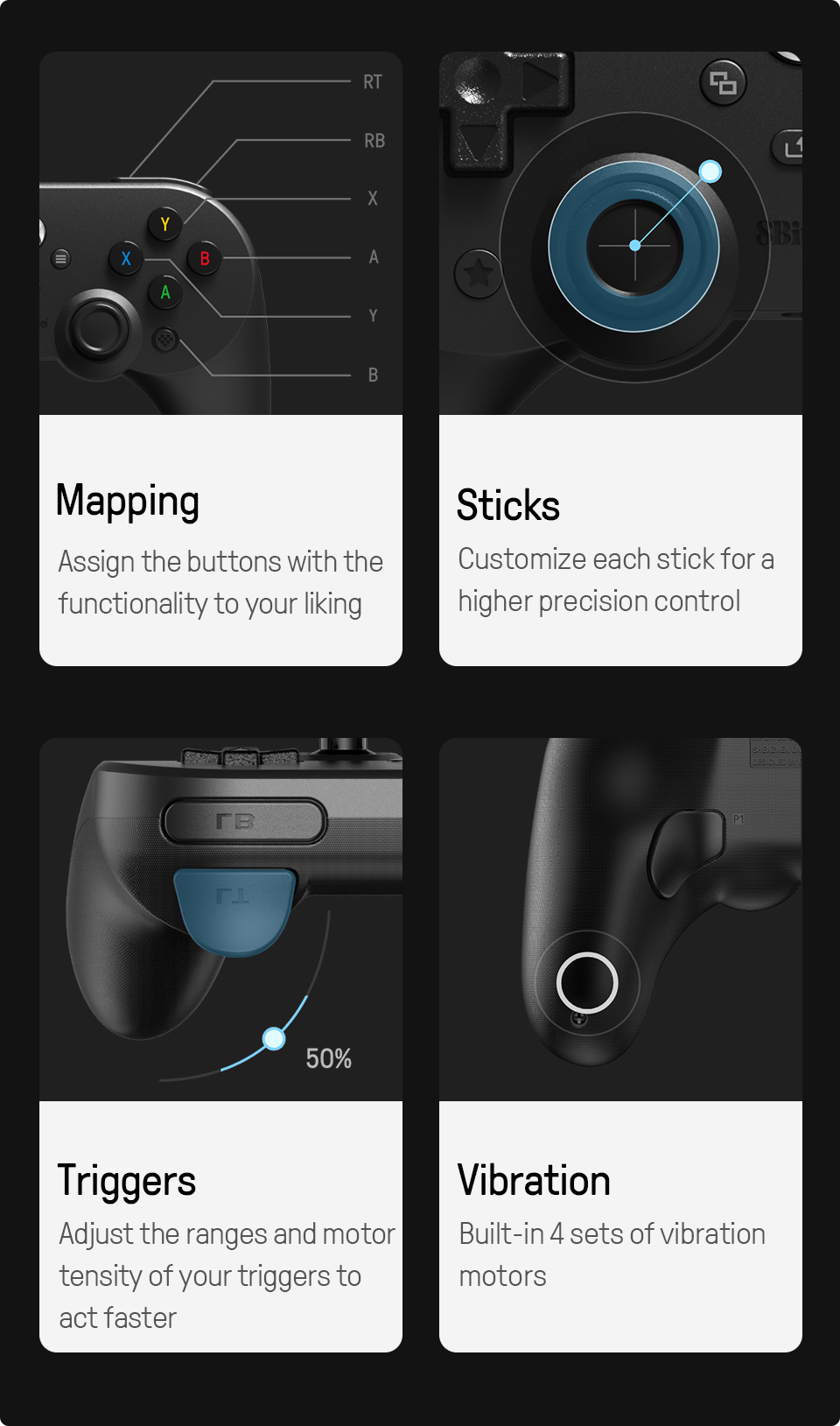 A Modern controller that respects the classics
Pro 2 wired controller was designed with respect for the classics. We paid extra attention to the most critical characteristics like the D-PAD, to make sure it feels exactly like you remember it.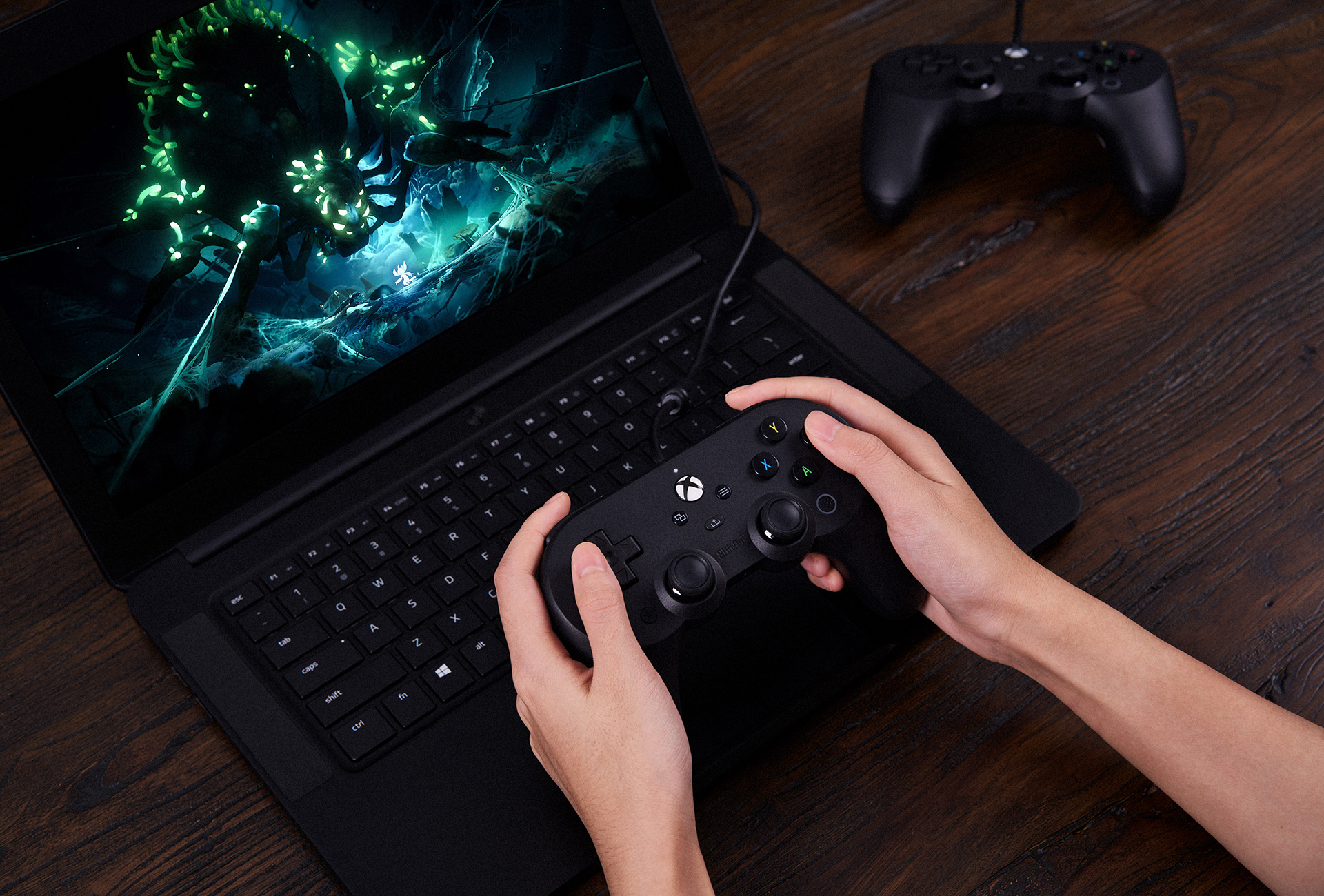 More ways to play. Pro-level Back Buttons. 3.5mm Audio Jack.
Pro 2 wired controller gives you more ways to play. Two extra pro-level back buttons give you more control so you don't have to take your thumbs off the thumb sticks. There is even a 3.5mm audio jack to directly connect your headphones.